Benaras Bistro
is a vibrant restaurant which offers a diverse culinary experience, combining the flavors of Indian, South Indian, North Indian, and Continental cuisine in an Indian-style setting.
At
Benaras Bistro
, you can indulge in a wide range of delicious vegetarian and non-vegetarian dishes. The menu includes an array of mouthwatering options, including BBQ specialties, which are prepared with a unique Indian twist. Whether you're a vegetarian or a meat lover, there's something for everyone.
The restaurant takes pride in its authentic Indian flavors, bringing the aromatic spices and traditional cooking techniques to each dish. You can expect a delightful fusion of flavors that will tantalize your taste buds and transport you to the vibrant streets of India.
If you're a fan of South Indian cuisine,
Benaras Bistro
has you covered with its selection of dosas, idlis, and flavorful chutneys. For those craving North Indian classics, there are delectable curries, biryanis, and tandoori delights to choose from.
The ambiance at
Benaras Bistro
reflects the rich cultural heritage of India, with vibrant colors, traditional artwork, and warm hospitality. Whether you're seeking a cozy dinner for two or a gathering with friends and family, the restaurant provides a welcoming and comfortable atmosphere.
So, if you're looking for a unique dining experience that combines the best of Indian, South Indian, North Indian, and Continental cuisine, head to
Benaras Bistro
in Ho Chi Minh City.
Benaras Bistro Indian Restaurant
21B Ton Duc Thang,Ben Nghe,District 1,Ho Chi Minh City
BENARAS BISTRO
21B, Ton Duc Thang Street, District 1, Ho Chi Minh City, Vietnam.
Hotline: 0983-433-340
Our MOTTO
अतिथिदेवो भव:
'The Guest is equivalent to God' is taken from an ancient Indian Culture which became part of the "code of conduct" for Indian society.
Atithi Devo Bhava prescribes a dynamic of the host-guest relationship.
At BENARAS, Expect a journey of exciting flavours and textures showcasing the best of North Indian Cuisine & nostalgic Indian Culture.
We welcome you to experience our Chef's special out-standing North Indian Cuisine and beyond services from our teams 5 star hospitality industry experience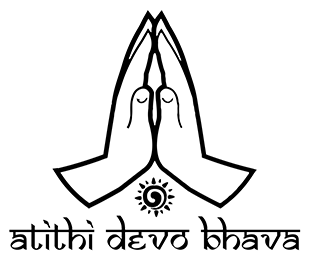 Our VISION
To promote authentic North Indian Gourmet with nostalgic and innovative cuisines served in fine dining service standards.
Our MISSION
At Benaras, we believe in enhancing and nourishing the palate with highest quality ingredients, freshest flavors & nostalgic home delights, creating a memorable experience for each guest with our personalized care and customized service.
Our VALUES
At Benaras we value:
Respect and care for you
Excellency in our Hospitality
Authentc & Cultural ties to Indian Flavours
Social Responsibility
Consistency & Credibility
HISTORY OF BENARAS CITY IN INDIA
"Benaras is older than history, older than tradition, older even than legend and looks twice as old as all of them put together" – By Mark Twain.
Often referred to as Benaras, Varanasi is the oldest living city in the world. Ganges in BENARAS is believed to have the power to wash away the sins of mortals. Kashi Vishvanath Temple is one of the most famous Hindu temples dedicated to Lord Shiva. It is located in Varanasi, Uttar Pradesh, India
The temple stands on the western bank of the holy river Ganga, and is one of the twelve Jyotirlingas, the holiest of Shiva temples. The main deity is known by the name Vishvanatha or Vishveshvara meaning Ruler of The Universe. Varanasi city is also called Kashi, and hence the temple is popularly called Kashi Vishvanath Temple.
The city is a center of learning and civilization for over 3000 years. Knowledge, philosophy, culture, devotion to Gods, Indian arts and crafts have all flourished here for centuries.
Mrs. Annie Besant chose BENARAS as the home for her 'Theosophical Society' and Pandit Madan Mohan Malviya, to institute 'BENARAS HINDU UNIVERSITY, the biggest University in Asia. Ayurveda is said to be originated at BENARAS and is believed to be the basis of modern medical sciences such as Plastic surgery, Cataract and Calculus operations. BENARAS is also famous for its trade and commerce, especially for the finest silks and gold and silver brocades, since the early days.
Know more about BENARAS
http://roadsandkingdoms.com/2016/know-before-you-go-to-varanasi