BENARAS – Indian Gourmet & Lounge is located in the heart of Ho Chi Minh City in the most happening District 1 and is the best North Indian fine dining restaurant in Vietnam with a capacity of 120 guests.
You will enjoy variety of Indian food like Chef's Special, home delights, Street food of India (chaat) to satisfy your palate as well as additional entertaining services like Buffet/Ala carte Menu, Bollywood music and choices of drinks.
The BENARAS Gourmet & Lounge dining experience is simply created from the freshest ingredients with less oil, homemade Indian spices, serious Indian technique and an appreciation for the details that go into our guest's experience.
Our MOTTO
अतिथिदेवो भव:
'The Guest is equivalent to God' is taken from an ancient Indian Culture which became part of the "code of conduct" for Indian society.
Atithi Devo Bhava prescribes a dynamic of the host-guest relationship.
At BENARAS, Expect a journey of exciting flavours and textures showcasing the best of North Indian Cuisine & nostalgic Indian Culture.
We welcome you to experience our Chef's special out-standing North Indian Cuisine and beyond services from our teams 5 star hospitality industry experience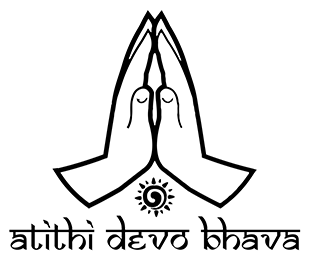 Our VISION
To promote authentic North Indian Gourmet with nostalgic and innovative cuisines served in fine dining service standards.
Our MISSION
At Benaras, we believe in enhancing and nourishing the palate with highest quality ingredients, freshest flavors & nostalgic home delights, creating a memorable experience for each guest with our personalized care and customized service.
Our VALUES
At Benaras we value:
Respect and care for you
Excellency in our Hospitality
Authentc & Cultural ties to Indian Flavours
Social Responsibility
Consistency & Credibility
HISTORY OF BENARAS CITY IN INDIA
"Benaras is older than history, older than tradition, older even than legend and looks twice as old as all of them put together" – By Mark Twain.
Often referred to as Benaras, Varanasi is the oldest living city in the world. Ganges in BENARAS is believed to have the power to wash away the sins of mortals. Kashi Vishvanath Temple is one of the most famous Hindu temples dedicated to Lord Shiva. It is located in Varanasi, Uttar Pradesh, India
The temple stands on the western bank of the holy river Ganga, and is one of the twelve Jyotirlingas, the holiest of Shiva temples. The main deity is known by the name Vishvanatha or Vishveshvara meaning Ruler of The Universe. Varanasi city is also called Kashi, and hence the temple is popularly called Kashi Vishvanath Temple.
The city is a center of learning and civilization for over 3000 years. Knowledge, philosophy, culture, devotion to Gods, Indian arts and crafts have all flourished here for centuries.
Mrs. Annie Besant chose BENARAS as the home for her 'Theosophical Society' and Pandit Madan Mohan Malviya, to institute 'BENARAS HINDU UNIVERSITY, the biggest University in Asia. Ayurveda is said to be originated at BENARAS and is believed to be the basis of modern medical sciences such as Plastic surgery, Cataract and Calculus operations. BENARAS is also famous for its trade and commerce, especially for the finest silks and gold and silver brocades, since the early days.
Know more about BENARAS
http://roadsandkingdoms.com/2016/know-before-you-go-to-varanasi